Welcome to Novel Painting!
At Novel Painting Solutions Inc., our goal is to create custom solutions that fit within your personal project needs. We try to think outside of the box and find a creative workflow that is best suited to completing each and every diverse project we undertake.
Time, both yours and ours, is paramount; and finishing as efficiently as possible while maintaining the utmost level of quality is the first thing we take into consideration when starting a project. We take the time to consult with our customers and their trades to determine a plan of action that will best accommodate the busy schedules of everyone involved with the least disruption and downtime. We are light on our feet and can quickly change gears to make sure that the project continues to move forwards towards completion when the occasional hurdles that accompany construction or renovation projects arise.
Quality is the very essence of Novel Painting. It is common for new customers of ours to comment on the exemplary attention to detail that we employ to every facet of their homes. We take as much time as necessary to make sure that every step of preparation is completed, no matter how minute, with the intention of the end product having the highest level of finish and the greatest durability. Our customers' homes look better, and the finishes last longer- and having to deal with the process of refinishing or painting less often will be your greatest savings.
Always respectful and conscientious, we treat you, your home and your belongings with the respect that they deserve. We treat your home and possessions with deliberate care, as if they were our own. We go to great lengths to preserve the state of your assets through extensive masking and preparation.
Creativity is what drives our enthusiasm for our trade. We thrive on helping our customers find unique ideas, designs or artistic flairs that can be incorporated into our work to accentuate the architecture of their homes, as well as compliment their personalities. If you have a vision for the space you live in, no matter how subtle or eccentric, we will find a way to make it come to life.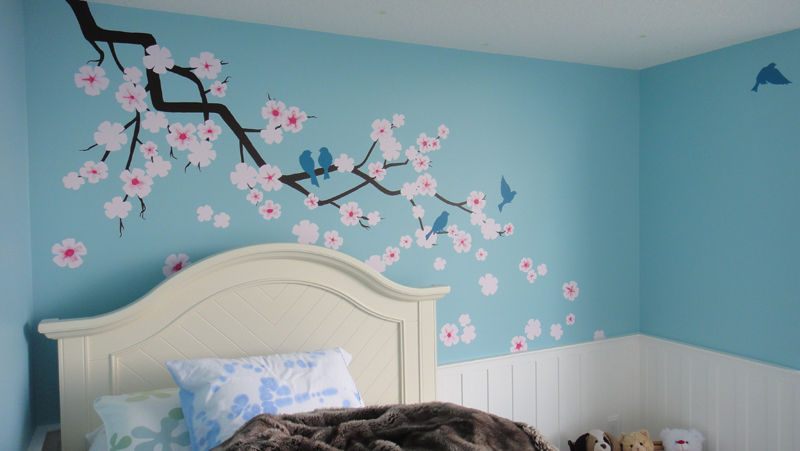 novel – a definition.
[nov-uhl] –adjective
of a new kind; different from anything seen
or known before: a novel idea.
Edmonton's uniquely artistic residential painters.