Our Backstory
We are Novel Painting Solutions, an Edmonton, Alberta based painting contractor that specializes in custom residential interiors.
After 10 years of working within the painting industry, we decided to start something fresh and innovative—something that we found to be strangely uncommon in our previous experiences of working with other contractors in our field. Our objective was to produce a quality, highly professional, personable painting experience combined with a creative, artistic perspective… what a NOVEL idea.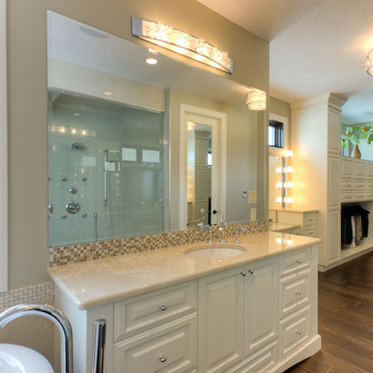 EXPLORE YOUR SPACE
Ready for a change in your home? We can help. We approach every project with the intention of designing a unique, visually striking environment that fits your personality. Be yourself—bold or subtle—we can help you express your personality and make your house into your home.
IT'S ALL IN THE DETAILS
Meticulous, scrupulous, perfectionist—is your picture in the dictionary next to any of these words? Ours is. Catering to those who have a discerning eye for fine details and an appreciation of aesthetics—clean, crisp lines and a glowing even finish are just a few of the details that our clientele rave about.
MAKE 'EM GREEN WITH ENVY
Not only are today's paints more environmentally friendly, they are more durable and vibrant than ever before. We utilize only the highest quality low VOC products available today—making your home a healthier environment for you and your family.